Work trousers EVO35
0.00DKK
Work trousers with a good fit is really important in your daily life. If they are too tight in the wrong places or they rip in the crotch because of a bad fit, then you have unfortunately chosen wrong. With EVO35 you get a good fit and functionality after your own need.  The fit is developed with some of Europe's leading airports.
Fabric

:
65% PES / 35% CO, 310g/m2
Reflex

:
3M, 5510
Size

:
40+ – 64+, 24 – 30 (Size chart A)
Description
EVO35 work trousers is developed for you who don't want to compromise on quality when it comes to work clothing. The trousers have removable hanging pockets. There is stretch in the popliteal and the crotch so your work trousers keep longer.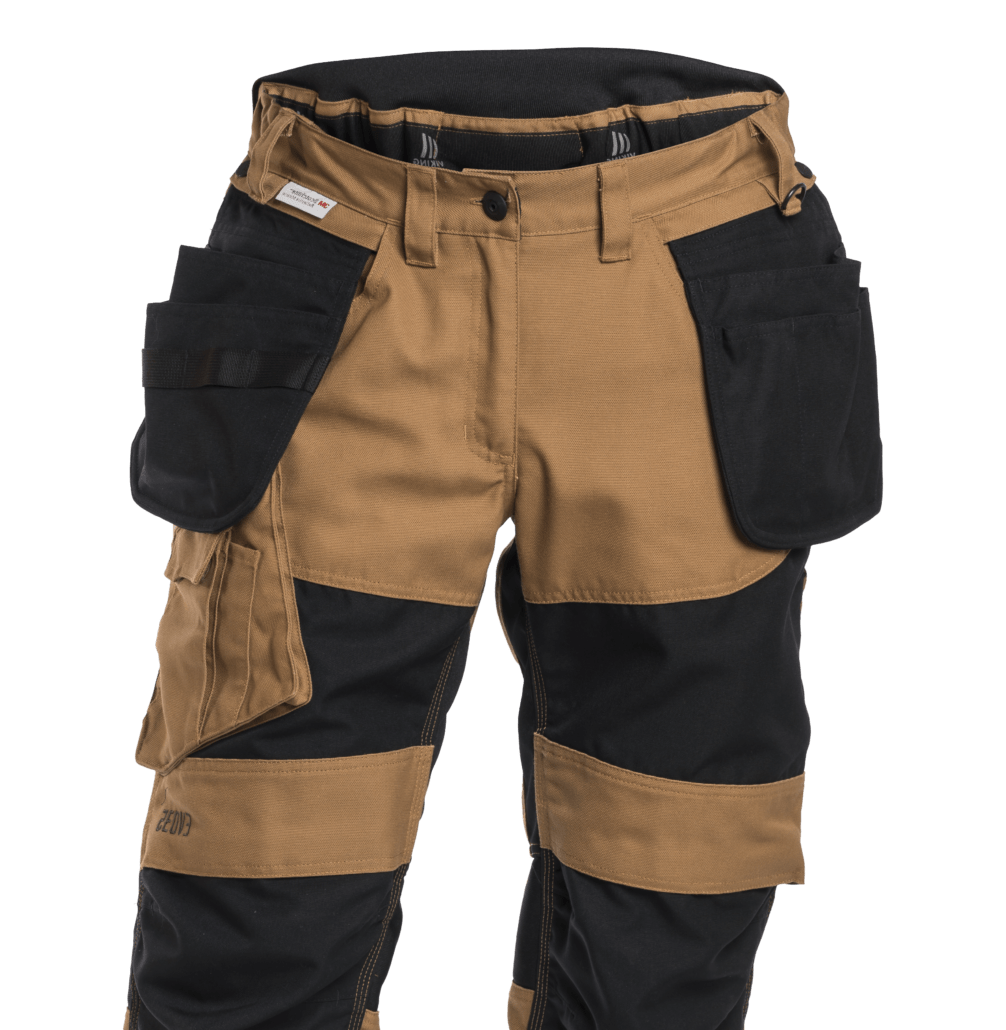 Details
Dull black buttons
Front pockets
Thigh pocket with penholder
Cell phone pocket
Back pockets
Reinforced ruler pocket
Zip off hanging pockets with rooms
Wide belt loops for tools
Elastic waistband
Hammer strap
Stretch in crutch and knees
Shaped legs
Extra long in the back
Adjustable leg length
Functions
Adjustable knee pockets in Cordura®
3M® Reflex effect
Cordura® reinforcement on thighs and bottom of the leg
Subscribe to the newsletter