Bib trouser EVO35
0.00DKK
A work trouser for the one who can't go without the bib and the braces. Just like the rest of the EVO35 collection, has the EVO35 bib trouser stretch and ventilation in the most exposed areas. The longevity is increased because the most exposed areas are reinforced with Cordura®. The bib trouser has good comfort by having shaped knees. The bib trouser is easy to take off and on, because of the elastic stretch on the side.
Size

:
42+ – 64+, 24-28 (Size chart A)
Fabric

:
65% Polyester/ 35% Bomuld, 310g/m2
Reflex

:
Orafol, GP 090, 50MM
Description
The EVO35 bib trouser is developed for the one who won't compromise on quality when it comes to your workwear.  The bib trouser has two detachable hanging pockets. There is stretch in the popliteal and the crotch so the trousers keep longer. The fabric is named F478 and is durable. In addition we've added reinforcements in all the places that are normally less durable. This increases the longevity of the trouser.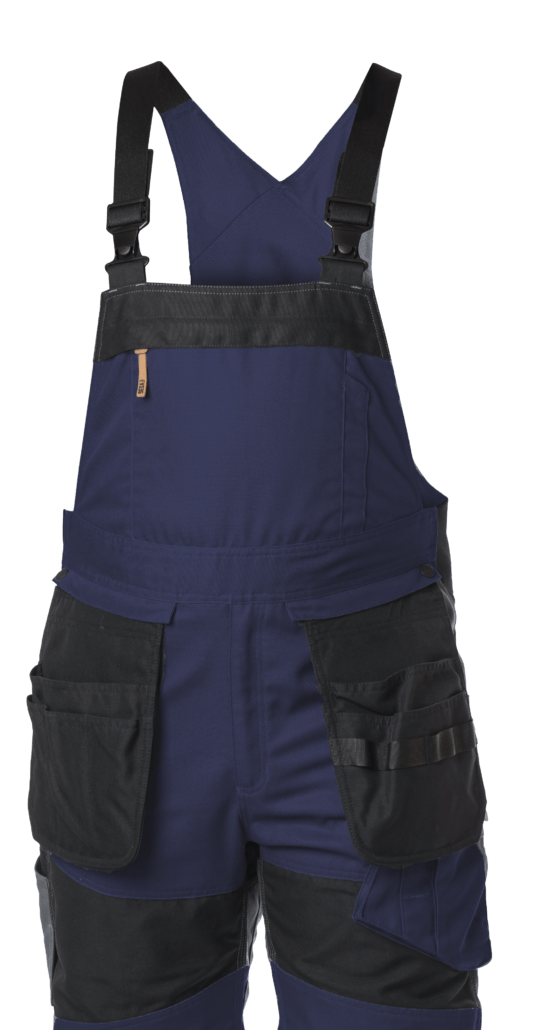 Details
Chest pocket with penholder and zipper
Adjustable belt loops
Front pockets with D-ring
Thigh pocket with penholder
Cell phone pocket
Back pockets
Reinforced ruler pocket
Zip off hanging pockets with rooms
Stretch in the side
Hammer strap
Stretch in crutch and knees
Shaped legs
Adjustable leg length
Functions
Cordura® reinforcement on thighs and bottom of the leg
3M® Reflex effect
Adjustable knee pockets in Cordura®
Fix-Lock® suspenders
Subscribe to our newsletter